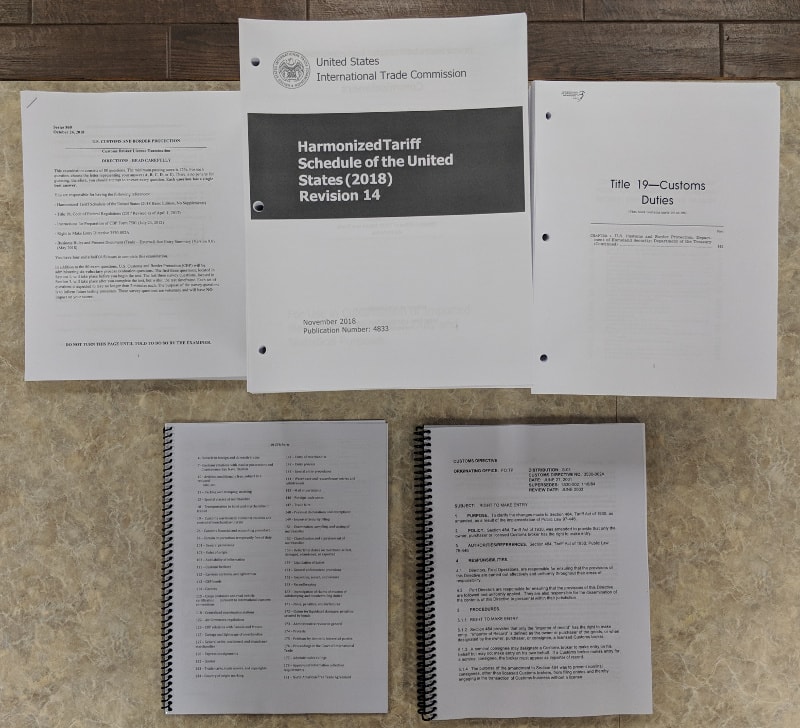 The US Customs broker exam is open book so you will need to have all the necessary materials on hand in order to take the test. It is also recommended that you have the material on hand for the quizzes and tests of the Imports Academy US Customs broker exam prep course.
Because these documents are loose leaf, you will need to purchase your own binding.
We suggest you purchase a 12 inch Master Catalog Rack to make it easier during the exam.
Your order will be submitted to our print shop on the day of your purchase, we do not keep any in stock. It takes 3-4 business days to process before it ships. Please note this purchase is separate from the online course, the course is not included with the purchase of these materials.
Exam material consists of the following:
2020 19 CFR (Parts 0-199)
2020 HTSUS Catalog
7501 Instructions (2019 version)
Right to Make Entry
ACE Entry Summary Business Process 10
Previous 5 exams and answers
Imports Academy Reference guides for the test
*Updated as of 08/01/21 for the October 2021 exam.